TOPIC
Lost and Found
In the venue during the event
We would like to inform you about inquiries regarding lost and found items.
---
LD&K Corporation
For inquiries, please contact
CONTACT
Period: ~ 9/25 (Mon.) 23:59
9/16 Shinjuku Persicaria has been cancelled.
9/18 Shibuya, Shibuya: The appearance of Kisaiwatari has been cancelled.
Tickets will not be refunded for cancellations.
Please understand that we are not responsible for any loss or damage to your property.
TOKYO CALLING is
It has been fully restored.
TOKYO CALLING in its entirety.
I had no idea it was so tremendous.
It's a really great event.
I walked around for three days.
This year, the original Austin, U.S.A.
SXSW and the collaborative stage were realized.
Auditions were also held in Tokyo, Nagoya, Osaka, and Fukuoka.
With 350 artists of different personalities
38 live music venues and 10,000 guests.
I am sure that you could feel the big swell of the waves as they collided with each other.
We will be back next year with even more power.
Enjoy TOKYO CALLING.
STAY FREEEEEEEEEEEEEEEEE !!!!!!!!!!!!!!!!!!!!!!!!!
TV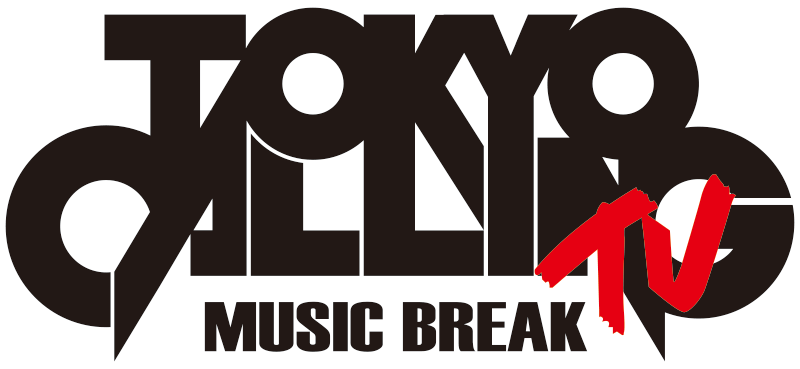 music break
〜TOKYO CALLING TV
Broadcasting station: TV Tokyo
Broadcast start date: 7/4 (Tue)
broadcasting period
July cool, airing every Tuesday-Friday at midnight.
deferred delivery
One week at a time,
Distributed every Saturday after OA around noon
Internet is also televised
https://video.tv-tokyo.co.jp/musicbreak/
TVer
https://tver.jp/
MC: Nakanekana
---
《Notes》.
No admission for preschool children, tickets required for elementary school students and older.
*Resale for profit is prohibited.
*Tickets for this performance will be handled only through electronic ticketing as a measure to prevent the transmission of the new coronavirus.
(Subject to change in the future depending on the Corona situation)
Tickets are valid for any reason, including but not limited to illness, unless the performance is postponed or cancelled.
No refunds or reissues will be made.
Dangerous behavior that may cause inconvenience or injury to other visitors is prohibited.
First aid will be provided for any injuries caused by the responsibility of the participant or others, however, the following will not be provided,
The organizer, performers, and venue assume no responsibility.
In the event of an accident or injury to a third party as a result of any of the above actions, the matter shall be resolved between the parties concerned.
The organizer will not be involved in any discussions or other problem-solving measures.
Photographing, recording, or video recording of the artists is prohibited under any circumstances.
Photography and recording by cell phones are strictly prohibited.
*Acting in a manner that disturbs other guests in the venue,
Those who do not follow the instructions of the attendants, etc. may be asked to leave the venue forcibly.
In such cases, no refunds will be made for ticket prices, travel expenses, etc.
Hazardous materials, explosives, and other items that may be considered dangerous are not allowed in the venue.
VENUE
Shinjuku BLAZE / Shinjuku LOFT / Shinjuku LOFT bar /
Shinjuku Marble / Shinjuku MARZ / Shinjuku SAMURAI /
HOLIDAY SHINJUKU / club SCIENCE /
Shinjuku HEIST / Shinjuku Motion / Shinjuku
Shinjuku ACB HALL / Zepp Shinjuku
Shimokitazawa Shangri-La / Shimokitazawa SHELTER /
Shimokitazawa CLUB251 / Shimokitazawa ReG /
LIVE HOUSE WAVER /
Chikamatsu / MOSAiC / DaisyBar / Flowers LOFT / BASEMENT BAR / THREE /
Spotify O-EAST / O-WEST / O-nest / O-Crest /
duo MUSIC EXCHANGE / Club asia / 7th floor / DESEO mini /
WOMB / Club Malcolm /
Shibu⾕Club Quattro / TAKE OFF7 / Veats / CHELSEA HOTEL / Star Lounge
INFO
Planning and Production
TOKYO CALLING Production Committee
cooperation
HANDS ON ENTERTAINMENT /
creativeman production
inquiry
LD&K 03-6300-4040
Hours: 11:00 - 18:00 on weekdays
(Excluding weekends, holidays and our company holidays)
https://tokyo-calling.jp/contact/